Consecrated Stone Massage ©
Body, Mind & Spirit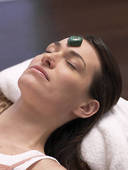 T
aking stone massage to a whole new level.

We shut down from overload, but that defense mechanism is the very thing that blocks you from good energy and creative magnetism.

You can only express what you have inside.
Healing techniques combined with years of
study of other modalities adds to the hot stone
massage an element that goes into healing rather than just a massage. Releasing stored negative energy that are associated with the physical issue is what a true healing is all about. It is amazing and heartfelt to watch a client release and regain a balanced sense of self again. I have seen people walk out looking 10 years younger.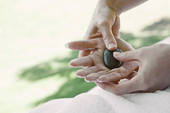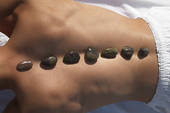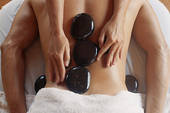 Each stone will be blessed and prayed over. The peace and trancendant beauty of witnessing this never ceases to amaze me. We are in new times of healing and experiencing the Glory of God.
Disease, pain, emotions, bad diet. All this plays into the over all experience of an ailing body, mind and spirit.
Emotional/Body Mapping
The mind/body connection.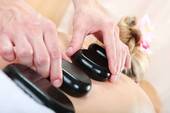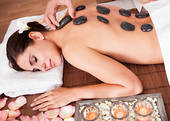 WHAT IF.... you could heal physically, be energized, clear and detoxify the organs of your body? What if these body points formed
a map that could be cleared and change the way your body functions and feels?
Upon the surface of the physical body exists distinct points;
a network of energy that is a map of function and form.
Once these points are energeticly cleared they unlock the healing potential of our body and the corresponding emotions concerning
our experiences and the resultant dis-ease. There are points on the feet, the hands, the ears and the spine that relate to various organs and their functions. The autonomic system.
Over time, unresolved emotions will affect the physiology of the physical body. By addressing and clearing ourselves physically the emotional causal body has a chance to realign and heal.
This thermo-therapy and healing session can promote emotional health, which leads to healing on a cellular level.
The mind/body is always attempting to move towards balance.
Just as the skeletal will malalign the spine to keep the head level,
the body/mind will do all it can to maintain balance to keep from overloading and death.
Clearing the organs and glands of the body and activating these points through the thermo-therapy of the hot stones and cold marble stones as well can change the way the body functions and even release old emotional patterns.
This interconnectedness of body, emotions and thoughts and how we create ourselves is on going. Having regular thermo therapy helps handling the "event" that causes physical suffering.
Come and receive a session that is as rejuvenating , healing, restorative and a pure blessing.
"that was a treatment not just a massage"~ MP
* No religious beliefs are discussed nor presented.
It is not a religious ceremony.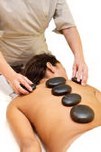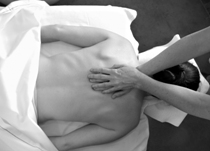 1(888)875-3582
MP - "that was a treatment not just a massage"