Why lngredients Are Important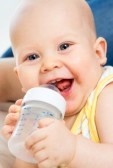 The skin is a living, dynamic and unpredictable organ, as well as the largest functioning organ of the body. Our skin protects us by preventing bacteria, germs and pollutants from entering the blood stream. Everything we put on our skin is absorbed and goes through every vital organ. Our skin breathes out waste and toxins as well as taking in oxygen, moisture and nutrients.

Ingredients used in most American skin care formulations contain potentially harmful ingredients. How can this happen? The PDA does not regulate what can be put into skin care products. All the cosmetic companies have to do is list the ingredient and they can use it.

We offer products that are for the discriminating

label-reading customer.

- 98% of all the cosmetics and hygiene products on the

market contain mineral oil.

- The World Health Organization lists mineral oil as a known
carcinogen.
- The US Government did a study of 3000 chemicals used in cosmetics & hygiene products and found that:
• 1 out of 3 were toxic
• 1 out of 3 were toxic enough to cause death
• 1 out of 10 caused biological mutations such as
cancer or birth defects
• 1 out of 11 caused reproductive hazards
- According to the 2000 PDA statistics, 89% of the 10,500 ingredients used in personal care products have not been evaluated for safety by the PDA.
- 1 out of 100 products on the market contain ingredients
certified by government authorities as known or probable
human carcinogens, including soaps,shampoos, lotions,
make-up foundations, and lip balms.
ABC Television News Report did a show that exposed that
over the counter children cold and flu medicine has
an alarmingly high rate of deaths that have not been
reported on until now.
________________________________________________
Are You and your children taking someone else's
Drugs through your Drinking water!!!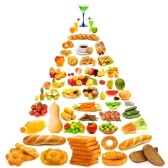 Information & Supplementation that protects and boosts
your child's immune system to ward off the assaults on their
vulnerable developing systems.
Commercially common supplements such as Flintstones
and Centrum have binders and additives that are danger
-ous for you and your child's health. Centrum has been
sited for it's ingredients that are dangerous and yet they
are still on the market.
Let your buying power make a statement and purchase
natural products ensuring the health of your family.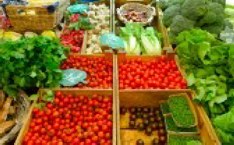 For Mommy

Pure Herbs DAN-C
$40.00 for 4 ounce bottle
$15.00 one ounce bottle
Depression, Anxiety and Nerves
This is very good remedy for
Post Partum Depression
you can still nurse your baby without fear
concerning drugs and your breast milk
Historical Uses: (Depression-Anxiety-Nervousness) Bi-polar and clinical type depression; mental illness type problems; reverses mental deterioration; promotes relaxation; harmonious personality. Used for muscular cramping and pain. Restores motor & sensory nerves; calms fears.
Evening Primrose: Mental illness and depression, eliminates nerve acids on the cells, restores function of Solar Plexus, restores central nervous system, eliminates long-term nervous tension. Lady's Slipper: For the exhausted nervous system, calms nervous centers of the brain, relieves migraines, restores calm outlook, feeds the medulla oblongata, provides energy to whole nervous system, reverses mental deterioration. Blue Vervain: Natural tranquilizer, overall feeling of well being, insomnia, increase circulation to the brain, promotes relaxation, corrects emotional torment, and corrects abnormal behavior.
Rice Bran: B-complex (they don't go crazy vitamins) for strong, steady, sustained nerves; clears head for memory and thinking, provides harmonious personality and relief from aggravation.
St. John's Wort: Clinical depression type problems, anxiety attacks, burning nerves, heavy feeling in the head, throbbing on top of head, concussions of the brain, disturbed sleep, suppressed urine or pus.
Horsetail: Nervous conditions and convulsions, acts as an anti-depressant, strengthens and soothes body tissues, high in calcium and silica; toxins from kidney are released.
Feverfew: Anxiety, relief for nerves, relieves pressure on the brain, alcoholic delirium and loquacity, shaking disorders of nervous system, tension from over-excitement.
Lobellia aka Indian Tobacco: For muscular cramping and pain; strong anti-spasmodic; acts on nerve and respiratory centers, improving oxygenation of the blood; powerful and efficient relaxant; restorative to the nerve force; a wonderful catalyst, considered to be a "thinking" herb better known as an adaptogen; power to coordinate, direct and assist herbs.
Wormseed: Restores motor and sensory nerves, conquers condition
of aphasia.
Cudweed: Organic lithium source; bi-polar type depression; relief for the nerves; relieves pressure on the brain; alcoholic delirium and loquacity; shaking disorders of nervous system; tension from over-excitement; in an emergency, it clears the mind.
Universal E.R.: Relieves tormenting emotional stress, counteracts attacks of nervousness, calms fears; in accidents, relieves shock.
Ingredients: Evening Primrose, Lady's Slipper, Blue Vervain, Rice Bran, Cudweed, St. Johnswort, Horsetail, Feverfew, Indian Tobacco, Wormseed, Universal E.R.
Suggested Usage: 40 to 80 drops three times per day (more if needed). Children's protocol: One drop per pound divided into three equal dosages.
Testimonial May 27, 2004: "I suffer with a condition called Poly Cystic Ovarian disease and was told by many doctors that I would never have children, but after four years of marriage my husband and I were surprised in February 2003 to find out I was pregnant. We were happy and scared at the same time, since I had a miscarriage the year before. I knew one thing for sure and that was that I was to go the herbal route. During my third month my medical doctors became concerned when they gave me a blood test called Alpha Protein Test which came back abnormal. The medical doctors feared that the baby would suffer with Down's Syndrome or Spina Bifida. My blood pressure was high which was causing poor blood flow to the baby which caused the baby's growth to be effected.
I have known Dr. Watkins , creator of Pure Herbs,for over ten years and decided to call him for his suggestions. For the Down's Syndrome he suggested I take 40-80 drops 3x/day of ACS. For the Spina Bifida he suggested using Knitbone, which is a natural folic acid and also to drink a pint of Green Drink daily. Also, I was to apply Mugwort and Wormseed on my abdomen. I needed protein so I began eating almond butter along with whole grain crackers, fish, chicken and turkey. I stayed away from refined sugar, artificial sweetener and white flour.
After feeling things were going alright, I went to see my medical doctor and he discovered a fibroid tumor that was growing right along with the baby. I put another call in to Dr. Watkins and he suggested Crampbark and False Unicorn Root along with Dulse. These herbs worked wonders. In one month the fibroid tumor had dissolved.
The medical doctors were amazed, but I knew that if I had not been
on the herbs I would not have gotten this far. I decided to go off of the pre-natal vitamins and went totally on the
Pure Herbs pre-natal program.
This was what I took: PNW, Protein Extract, Vitamins A&D (capsules), Vitamin E capsules, Red Raspberry Leaf, Yellow Dock (for iron), although I changed from Yellow Dock to Flora Dex because it has about 14 vegetables in it (I got this from the health food store).
I was already taking ACS and Green Drink. I ate a cup of yogurt daily for extra Vitamin B. In the last ten days of my pregnancy I took Blue Cohosh extract internally and externally I rubbed Arnica and Indian Tobacco all over my abdomen to prevent shock and complication.
I also rubbed
Herbal Adjustment
on my ankles, feet and toes to keep down the bleeding. Unfortunately, I ended up with a C-section, but my baby was healthy and strong. Marja Soleil Quaqua was born October 24, 2003. She was 4 lbs, 7 oz, but the medical doctors said she was strong and that her lungs had developed and there were no signs of any disabilities. My daughter is now seven months, happy, healthy and crawling. Thank you Dr. Watkins and the staff at Pure Herbs, Ltd. One more thing, after having the baby, I suffered from post-partum depression so I used the combination DAN-C. It helped me in about a week. I still take it to keep calmness in my life. Thank you! Thank you!" Farrah Miller Quaqua
>>>>>>>>>>>>>>>>>>>>>>>>>>>>>>>>>>>>>>>>>>>>>
HIDDEN TRUTH ABOUT OBESITY AND THYROID MALFUNCTION
One of the USA health crisis, obesity and thyroid malfunction, has a primary underlying issue that is not being addressed directly by physicians, nor by most alternative health practitioners. The adrenal exhaustion epidemic is the fundamental reason why the thyroid is malfunctioning to begin with. A major concern in treating the thyroid by itself is that you can actually swing some people into a death process. Since most postmortum is never done on an adrenal gland
or looked into, it is the silent killer. If the adrenal exhaustion is not addressed first and foremost before handling the thyroid, so many people are going to bed at night not realizing how close to death they are as the body goes through its kreb cycles.
Read more and understand that this wonderful herb can turn things around. More energy, more peaceful feelings and a foundational herb
to help with thyroid conditions that are subclinical and can preclude taking the more aggressive and dangerous treatment Synthroid. That once on is very difficult to ever get off again. This drug therapy is not
a treatment it is a bandaid on a bigger issue.
Ashwagandha

4ASH 4 oz $42.75
1ASH 1 oz $18.00
goes to the problem click on the name

Ashwagandha, stress-relieving properties

depression

anxiety

Protective effects on the nervous system

alternative treatment for Alzheimer's and Parkinson's

antioxidant properties that seek and destroy the free radicals

evidence suggests ashwagandha has anti-cancer benefits

relieve stress, anti-stress agent.

protect brain cells against the deleterious effects of our modern lifestyles

abolished Premature aging associated with chronic nervous tension

reported increased energy, reduced fatigue, better sleep, and

an enhanced sense of well-being

reduction of cortisol levels up to 26%

a decline in fasting blood sugar levels

improved lipid profiles.
significant regeneration of the axons and dendrites of nerve
cells and there is much, much more
read!!!
Articles/Links for Parents
Autism, Asbergers Syndrome
Brain damage, emotional changes,
Toxic Metals the hidden dilema

Did you know that one of every six pregnancies is exposed to mercury levels above EPA's safe level from maternal consumption of con-taminated seafood? That a mercury-containing vaccine preservative was a major source of mercury exposure from 1988 through 2002 although it is still permitted in flu vaccines. That mercury from dental amalgams is another potentially important source. That the incidence of autism increased from 6 in 10,000 in the 1980's to 1 in 166 today.
Gods' instructions to one parent and how the change influenced his child. A lesson on prayer for any person you love; including self
Gardasil Cervical Cancer Vaccine Warning
There is also a CDC warning that if there is an allergy to yeast, the vaccine should be avoided. In addition there was a warning several months ago that it can cause other types of cancer.
read about metal toxicity here
Vaccinations under investigation
It is not a risk free vaccine.
Go here to review

IMPORTANT How to locate sexual offenders
in your area and Nationwide
Find sex offenders and where they live and work in your neighborhood.
Put in your address you will be shown a map with a symbol for your house. Then around it will be colored squares, click on squass this along.
Plastic Bags ~ A HUGE ISSUE ~ Watch this slide show
and you will never use plastic bags again.
I am working on providing a way to offer a
free Blue Iris Sanctuary Canvas shopping bag for
every purchase $50 and up.

Herbal Remedies / Treatments
for Childhood Illness

for your families health.
Safe cold and flu remedies for children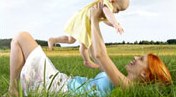 Children Common Ailments
which herbal remedy to use
by Pure Herbs


Comes in 4 ounce and 1 ounce
Pure Herbs for Whooping Cough-Type Problems | Black Cohosh, Evening Primrose, Gravel Root, Pluerisy Root, Kava Kava Combination, Knitbone & Fenugreek, Wild Cherry Bark, Yerba Santa Combination
Pure Herbs to Calm children | All Cells Salts, Chamomile, Fenugreek
Pure Herbs for Colic | Ginger, Fenugreek, Thyme, Papaya Mints, Lobellia [externally on the abdomen]
Pure Herbs for Croup | Externally rub Oil of Cajeput, Garlic & Mullein Oil, Lobellia on chest. The combination of these herbs
will give relief.
Pure Herbs for Mucus Infection and Cold and Flu
Cleansing Corrective Extract-W [can be rubbed on the chest]
and Oil of Cajeput can be rubbed on chest, F.V.E-W
Pure Herbs as Liquid Multi-Vitamin | Alfalfa, Chlorella, All Cells Salts, Formula M, Vita Lixir, V.M.-W, Spirulina
Pure Herbs for Iron Source | Bilberry, Chickweed, Mullein
[dark grape juice and black cherry juice], HI.I.-W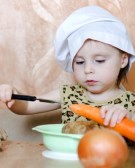 CEDAR BEAR NATURALES™
Natural Herbal Treatments for
common ailments.
Safe and effective as opposed to over the counter medications that account for a silent
epidemic of deaths.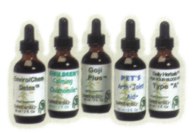 In the early 1970's L. Carl Robinson had the opportunity to travel abroad where he learned and experienced the healing traditions of indigenous cultures. One of those experiences included a Polynesian mentor who taught him many things about energetic forces of nature, natural healing and 'listening' to the healing messages of herbs. While later studying biochemistry, physiology and herbalism and contemplating those early teachings, it all came together for him in a single moment.
In that moment, Mr. Robinson conceived of his 'Model For Life™,'
a universal template for a science based concept of a totally 100% true alcohol-free standardized approach to making potent and efficacious nutritive based liquid herbal glycerite products. He would call them
'herbal concentrates' to emphasize their biologically viable, poly-constituent nature. Mr. Robinson then conceived a unique multi-step serialized process based on this Model For Life™ template and what
he had observed in nature. He called it TincTract®, a contraction of the words TINCture and exTRACT, to describe this unique processing technology and trademarked the name.
The standardized TincTract® process is now in its 6th generation
of proprietary trade secret enhancements and improvements.
Cedar Bear Naturales™ products were originally marketed and successfully distributed to friends, close working associates and
clinical patrons of Mr. Robinson. From this foundation and with the support, expertise and input of many talented and dedicated individuals, Cedar Bear Naturales™ has risen to become a premier, category
defining herbal & health products' company.
The original TincTract® formulas were the first ever full line of commercially available 100% 'true' alcohol-free liquid herbal
blends for children. Their products are not only potent and efficacious,
but taste great!
Children's Calming Chamomile – a gentle nervine and digestive aid formula that calms nerves and settles upset stomachs. It is excellent for calming anxiousness, nervous energy, and stress,
even for the tiniest tots.
2 oz $15.65
Children's Focus-H – formulated to help young bodies and minds settle and focus on mental activities and tasks. It provides the necessary minerals and herbal source vitamins that support mental focus. This formula can be taken on a regular daily basis.
2 oz $15.65
Children's Herbal Minerals – supplies a variety of easily assimilated essential mineral elements, which the body puts to work how and where it needs them so the whole system functions better.
Children's Parasite Cleanse – helps to neutralize and expel intestinal parasites that are often a hidden cause of many health and behavior problems. It has a stimulating digestive action that therapeutically changes and moderates the environment of the digestive system, allowing beneficial flora to flourish.
2 oz $ 15.65
Tantrum Away – an emergency spray for children that soothes away upsets. A few sprays on a child's face calms and quiets tantrums, fussiness, and nervous behavior.
2 oz $15.65
Children's Enviro/Chem Detox – formulated to help clear harmful vaccine and chemical residues from the liver, bone marrow and fatty tissues where they are likely to settle, while avoiding harsh cleansing effects.
2 oz $17.35
Children's Yeastie Beastie Buster – helps control yeast imbalances both on the skin and in the digestive tract.
2 oz $18.65
CHILDREN'S Digestive Build
Use when digestion is sluggish or conjested. Gentle on the liver.
2 oz $15.65
CHILDREN'S Breathe Easy
For upper respiratory problems
2 oz $15.65
CHILDREN'S Cold Plus
Flu & colds
No worry of adverse reactions to over the counter cold and flu medications
that are detrimental to children.
2oz $15.65

Hanna Kroeger Formula's
X40 Kit
designed to reverse the effects of retro viruses, which are found in vaccines these viruses are root to many aptitude, emotion confusion, health problems as a result of childhood vaccinations
$36.99
COLA SYRUP
Cayce suggested small doses mixed with non carbonated water as an intestinal aid, Comforting and effective for nausea and flu, when it is hard to keep food down.
16 oz 8.99

pass along your knowledge
Organic Bedding and Furnishings A must


Could SID's be caused by off gassing from synthetic materials?
Cribs should be made using sustainable 100% solid wood check for paint that is non toxic and farnishes as well. Most wood is fumigated with toxic chemicals. Make babies room as non toxic as possible.
It takes 1.5 lbs of toxic chemicals to make one set
of conventional sheets. Think 100% organic cotton!!

Be Your own Tea Master
Custom Blend Your Own
If you want to make your own tea combinations, or buy
herbs in bulk, this is a great company to do so.
For $30 consultation fee I will tell you what herbs to
buy to make your select tea for your issue.
call 888-875-3582 or
write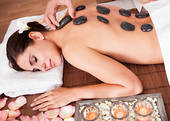 Mother's best friend
Calm Within CD™
SKU: RVC001
Supports normal levels
of systemic Candida and
balanced probiotic fl ora in
the body
Type: Herbal
Form: Tincture
Also try herbal Detox Drops™ for body
cleansing & detoxifi cation
CAUTION: Safety during pregnancy and breastfeeding has not
been established.
Candidate™
SKU: CAN001
Supports normal levels
of systemic Candida and
balanced probiotic fl ora in
the body
Type: Herbal
Form: Tincture
Also try herbal Detox Drops™ for body
cleansing & detoxifi cation
CAUTION: Safety during pregnancy and breastfeeding has not
been established.
Candidate
Relieves nausea, vomiting
and queasiness caused by
motion sickness during
air, sea or land travel
Type: Homeopathic
Form: Granules
Also try homeopathic Easy AirTravel™ for
alleviating fear, nerves & fl ight anxiety
CAUTION: If pregnant or breastfeeding, ask a health professional
before use.
CanTravel™
SKU: CTV001
Nourishing massage oil
improves the appearance
of dimpled, bumpy skin
and promotes smooth
skin all over the body
Type: Herbal
Form: Topical
Also try herbal Circu-Live™ to support healthy
circulation naturally
CAUTION: Safety during pregnancy and breastfeeding has not
been established.
CelluTight Massage Oil™
SKU: CTO001
Supports comfort and
wellness while promoting
immune system health in
children
Type: Herbal
Form: Tincture
Also try herbal Chikkie Spot Soother™ for a
natural soothing cream for children
CAUTION: Not recommended for children under one year old or
during pregnancy, unless under medical supervision.
Chikkie Spot Drops™
SKU: CSD001
Soothing and nourishing
topical skin tonic
Type: Herbal
Form: Topical
Also try herbal Chikkie
Spot Drops™ for comfort &
healthy immune systems

Store
Thrush?
Could be you are passing it on to your baby

Don't be tough about it, just get it cleaned up.
Li

Auromatherapy, good for emotions, cleanes the air
safe and simple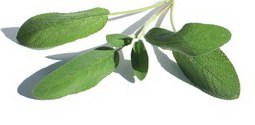 Full line offered
Informative articles about herbs and their usage;
See Herbal Renewal
Himilayan
Mtn Rock Salt Lamps Beautiful Night lights
Read about the

Bulk and single jars
Great for skin stretch marks, anti fungal effect
a synthetic oil that does not allow skin to breath.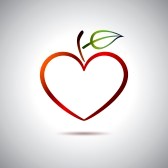 Living The Solution
Full Package $300
How much time is involved in all of this you might ask?
Give yourself three months you will feel great

Give yourself six months you can overcome disease

Give yourself 12 months you will recreate a whole new you

Helping ordinary people achieve extraordinary results
Live Smart & Journey Well


NC, MH, CMT
Policy and Disclaimers
1(888)875-3582
If you received help
and you wish to give a love donation
please use this paypal button.
Thank you !
Policy and Disclaimers when using this site and
Cynthia Adelle Schultz advise and consulting
The products and the claims made about specific products on or through
this site have not been evaluated by Blue Iris Sanctuary or the United
States Food and Drug Administration and are not approved to diagnose,
treat, cure or prevent disease. The information provided on this site or
from Cynthia Adelle Schultz is for informational purposes only and is not
intended as a substitute for advice from your physician or other health
care professional or any information contained on or in any product label
or packaging. You should not use the information on this site for diagnosis
or treatment of any health problem or for prescription of any medication or
other treatment. You should consult with a healthcare professional before
starting any diet, exercise or supplementation program, before taking any
medication, or if you have or suspect you might have a health problem.
By ordering products and using advise from blueirissanctuary.com and
Cynthia Adelle Schultz, you submit that you are in agreement with our
disclaimer and terms of use and hold harmless Blue Iris Sanctuary,
Cynthia Adelle Schultz and her heirs and estate