Why Living the Solution Program?
True or False...
almost all wellness deficiencies are part of the normal aging process.
There's nothing you can do about it.
True or False...
all required nutrients are obtained from your average daily food intake,
therefore supplementation is a big waste of money.
The answers?
False and False!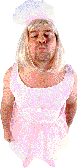 WHAT KIND OF BODY ARE YOU CREATING?
Cells can only duplicate what they are.
What are you rebuilding it with?
Are your cells reproducing healthy cells or damaged cells?
Do your cells have the proper nutrition to communicate properly?
Are you hurting all over?
Trouble losing weight and don't know why?
Depression?
Poor Concentration?
Memory Loss?

Too many symptoms to list?
The three demons of health

Acidity - Toxicity - Inflammation

Root Causes of disease is acidity and environmental toxins such as metals and chemicals which results in inflammation. Inflammation is the root of so many problems. Realize that this
will undo more problems, that you forgot you had, that will show up one at a time as you clear the dominant one out.
1) Acidic eating and emotions must be analyzed. We must alkalize
the system. Thinking, eating and speaking in ways that support your
body/mind.
2) Toxic environment on multiple levels Water, air, soil, community
and family has become too toxic and overload is happening.
3) Inflammation is the hidden factor to disease. A simple CRP
(C Reactive Protein) test is an inexpensive way to discover if you
are in a dangerous overall state of inflammation. Alkalizing your body
and flushing toxins is your very first order of business in your recovery.
Your entire body totally rebuilds itself in less than two years!
98% in less than one year, a new brain in 1 year, new blood in 4 months,
skeleton in 3 months, DNA in 2 months, liver in 6 weeks,
skin in 1 month and stomach lining in 5 days.
I tried so many different modalities to heal myself. It was not until I got my hands
on Dr. Richard Schulze book "There are no incurible Diseases" that I made the shift.
I went from a defensive posture emotionally to an offensive posture. This was transformative.
Now I did add several other protocol to his methodology. I do not regret this and I think everyone
has to do what is in their heart. But from the simple to the complex. Beginning with herbal
remedies from a quality source and the emotional support to heal and all that implies is
where recovery and actual healing occurs.
I learned from my great teachers the importance of detoxification, alkalizing and rebuilding with whole foods. That regardless of what is wrong start with the basics of good health. A properly stocked kitchen with foods that are organic where possible, properly washed and stored. Preperation that involves "clean" water and staying away from microwaved foods, fast foods and sugar. Good common sense is the most obvious and simplest way to get well.
Detoxification by cleansing the organs systematicly was the spring board to my recovery from fourth stage cancer. I have a green juice or green smoothie every morning. I vary the greens including collards, Swiss chard, kale, black dino kale and radish tops, adding two or three different greens to a base of carrot, cucumber, lemon, and ginger. There are great recipe books.
I have removed all sugar and sweeteners, even the natural ones, from my diet because I have found that they undermine my health. I have included more raw foods for their life-giving benefits such as the biophotons they provide to my cells, giving them energy. Iíve made raw foods and juices about 60-70% of my diet. Itís made a big difference in my health, energy, and even my skin.
As horribly difficult as it was, since I was in such in an advanced stage of disease, it was an emotional, physical and spiritual relief to get that garbage out of my body and life.
Your current level of health is a perfect reflection of how your Body, Mind and Spirit
is responding to the environment and lifestyle you have created for yourself.
With mutating viruses, bacteria, fungus, molds, pollution, antibiotics no longer
effective; the only true defense is to build up the immune system and simply
prevent illness and rebuild Your body.
I recall one client in particular. Diabetic, bad health but most of all he had a bad attitude.He had just gotten divorced and lost all his monies and then lost his livelyhood due to his diseased state. When he and I talked and reviewed how he got to where he was, this is when his healing actually began; he realized he had choices. Going from a broken man to a hopeful citizen of life was so fulfilling and was one of the pivital cases that assured me that God had me right where He wanted me to be.
I realized my ability to help the emotional aspect as well as the physical of the healing modality.
Don't get me wrong, it is no picnic, but with some hard work any "body" can do it.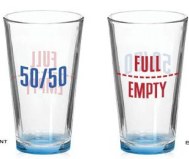 How do you see your life and what are your expectations?

Living The Solution

Detox Processes for all major body systems

Alkalizing Process

Rebuilding and dietary program (easier than you think)

Tests determining Base Line

Tests for progress

Coaching
How much time is involved in all of this you might ask?
Give yourself three months you will feel great

Give yourself six months you can overcome disease

Give yourself 12 months you will recreate a whole new you

Helping ordinary people achieve extraordinary results
Live Smart~Journey Well


Policy and Disclaimers
If you received help
and you wish to give a love donation
please use this paypal button.
Thank you !
1(888)875-3582