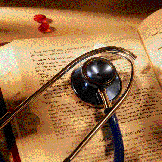 ordering products

1(888)875-3582
for phone orders or fax
questions
email us with your


Pure Herbs
Unique combination was designed and formulated by the much-loved and admired Amish Herbal Practitioner, Solomon
Wickey. Part of Solomon's wisdom in choosing two of the herbs in this combination was to observe Nature and note which plants can and do destroy fungus. His famous
Can-Sol
was born. One of the most effective candida treatments available. Avail yourself of the wonderful herbal combinations and single formulae by Pure Herbs, Ltd today.
What People are saying:
I wish everyone would try the natural herbs that God gave us to use. If only they knew the damage that 'man-made' medicines or drugs do to their body. God bless and thanks for the
Pure Herbs
, because I know many are not pure!"

$52.95
Be sure to include your shipping address; you will be paypal invoiced. Easy ~ Safe
What is Thyroid Assist?
Thyroid Assist is a 100% safe, non-addictive, natural thyroid remedy specially formulated to relieve the symptoms of hypothyroidism (underactive thyroid). Formulated by our team of experts in natural medicine, Thyroid Assist has been used for many years to safely and effectively relieve symptoms such as depression, fatigue, constipation & weight gain.
This thyroid health supplement contains a selection of herbs that have been carefully selected for their beneficial effect on thyroid functioning, as well as on overall systemic health, thus helping to maintain a balanced metabolism, body temperature, fertility, a healthy weight, and routine, healthy performance.
Regular use of Thyroid Assist can help to restore deficient iodine levels, while also stimulating the thyroid to produce crucial thyroid hormones, thereby treating hypothyroidism. Remedies such as Thyroid Assist for natural thyroid gland function can make all the difference without compromising health and without the risk of serious side effects.
The formula remains true to the full spectrum method of herbal extraction, ensuring the bioavailability and balance of all the active ingredients contained in the remedy. This manufacturing method also significantly reduces the likelihood of side effects and ensures that all active ingredients are in perfect balance.
All Native Remedies products are manufactured in FDA-registered, GMP-certified facilities under the supervision of an expert team of herbalists, naturopaths, homeopaths and responsible pharmacists.
What is the thyroid gland and what does it do?
Growth, development, metabolism, organ function, fertility and body temperature; these are all vital body functions we tend to take for granted. So, it may come as quite a surprise that the regulation of these vital tasks is due to the thyroid, a tiny endocrine gland located in your neck just below your Adam's apple. The thyroid gland is stimulated by the pituitary gland to produce hormones which are important for the functioning and maintenance of all the cells in the body and for metabolism.
If there is an underproduction of thyroid hormones, hypothyroidism will result. Overproduction causes hyperthyroidism, or overactive thyroid.
There are different types of thyroid disease and dysfunction:
• Hashimoto's disease or thyroiditis (one of the most common forms of hypothyroidism, an auto-immune disease of the thyroid gland)
• Hypothyroidism caused by a sluggish thyroid gland or thyroid gland inflammation
• Hypothyroidism caused by surgery or medication
• Hypothyroidism caused by iodine deficiency
• Hypothyroidism caused by dysfunction of the pituitary gland
What are the symptoms of hypothyroidism or Hashimoto's thyroiditis?
• Chronic fatigue and weakness
• Weight Gain or difficulty losing weight
• Hair loss or coarse, dry hair
• Dry and rough skin
• Intolerance to cold
• Abnormal menstrual cycles
• Decreased sex drive
• Memory loss
• Depression and irritability
• Constipation
• Muscle cramps
Not all of these symptoms are always present. If you are concerned that you may have hypothyroidism or Hashimoto's thyroiditis, always consult your doctor.
How is hypothyroidism diagnosed?
Hypothyroidism is relatively easily to diagnose by means of a blood test to check TSH levels (the thyroid stimulating hormone produced by the pituitary gland) and T4 levels (the main thyroid hormone).
Remember that these levels can vary considerably from individual to individual and what is 'normal' for one person is not necessarily normal for another.
Doctors must be sensitive to the correlation between symptoms and TSH and T4 levels in the individual. Because the 'normal' range varies from person to person, some people may have hypothyroidism or hyperthyroidism (and their symptoms), while blood tests show that their TSH and T4 levels are normal.
The natural way
The thyroid is a very sensitive organ that is responsible for many functions in the body. Natural remedies have been used in traditional medicine for thousands of years to support solid thyroid health and the health of the endocrine system. In that way, these remedies support and balance efficient hormone production and natural thyroid gland function.
In more recent times, research has confirmed this traditional wisdom. There are now many published clinical studies demonstrating the ability of a range of herbs to support the endocrine system and thyroid health.

$52.95
Be sure to include your shipping address; you will be paypal invoiced. Easy ~ Safe
>>>>>>>>>>>>>>>>>>>>>>>>>>>>>>>>>>>>>>>>>>>>>>>>>>>>>>>>>>>>>>>>>>>>
>>>>>>>>>>>>>>>>>>>>>>>>>>>>>>>>>>>>>>>>>>>>>>>>>>>>>>>>>>>>>>>>>>>>
Lecithin 2 caps a day - breaks up fat into small globules and passes out of system, anti-
inflammatory, brain function
Flax 2 caps three times a day - Omega fatty acids
Irwin Naturals Gingko Smart has Homocysteine prevention using fish oils reduce or eliminate inflammation and L Carnitine to prevent heart damage and stroke prevention as well as bring energy to a brain fog condition. Clarity and good heart health. Heal the heart heal the brain and visa versa.
Calcium/magnesium/boron/Vitamin D - promotes sleep and bone restoration and muscle repair, and heart regulation. once a day evening read label closely. Calm alone in addition is important. It is straight high grade magnesium. Most are deficient in magnesium. Take Magnesium Malate
Selemium 200mcg no more than that / Vitamin E 800IU natural form helps thyroid to produce thyroxin hormones and T3 and T4 as well as maintains immune system. It also reduces inflammation in the body. This is a theraputic dose. 200mcg is for the healthy body.
Acetyl L Carnitine nerve damage, brain repair, stroke prevention 500-1500mg divided dose per day
** see above Gingko Smart which has a great blend with Carnitine and fish oils and more
B complex
Multi Vitamin like Alive by Natures Way readily available too
Vitamin Crose hips form minimum 3000mg divide dose up to 10,000mg divided dose…find your
window. Called a flush…you will reach bowel tolerance then get diareahha (powder is best mix in with green drink), if you get a loose stool back down by 500mg until you normalize. Vitamin C in a higher dose is good for relieving constipation.
2 scoops twice a day
follow instructions on page also we have Hanna Kroeger Colloidal Mineral that has all 70
in one bottle for a great price.
Amino Sculpt by Health Direct high quality predigested protein for muscle and collagen repair and neurological repair. 2 tablespoons twice per day (we do not offer this as yet)
<<Use Thyroid Assist and replace multiple products with just one
>>>>>>>>>>>>>>>>>>>>>>>>>>>>>>>>>>>>>>>>>>>>>>>>>>>>>>>>>>>>>>>>>>>